Event Based Architecture Introduction
In this section we present a small set of linked patterns that represent the fundamental building blocks of an Event Driven architecture. An Event Driven approach is an important (some would say essential) extension to the services approach that supports decoupling services in a way that is not just compatible with a cloud approach, but in many cases, absolutely required when you are pursuing a Hybrid Cloud approach. For more information on Why an Event Driven approach can help, see this sidebar.
As we are advocating the use of an Event Driven Architecture within a cloud architecture, most likely within a Microservices approach, it's worth discussing briefly when an event-based or request-response approach is more appropriate. There are no hard and fast rules, but here are some considerations:
A component should use a request-response (HTTP/REST) approach to send a service request when:
It knows exactly what service it wants to have run
It wants it run the service exactly once
It needs to know when the service completes successfully
It wants to receive the results of the service invocation
A component should use an Event-driven approach to announce an event when:
It wants to notify many potential consumers that might be interested in an occurance
It doesn't need to know what consumers may be interested in an event
It doesn't need to know how each consumer may react to an event, or indeed expects that different consumers may react differently.
The communication is one-way: The announcer doesn't want to wait for the consumers to react, indeed doesn't know when they've all reacted, and isn't interested in the results from the reactions
In this style of interaction, the announcer sends a notification and then is unconcerned with the outcome.
This set of tightly related patterns describes the basic issue of how to construct an Event Driven Architecture from component parts. The patterns discussed are:
The relationships between most of the patterns in this section are shown in the diagram below: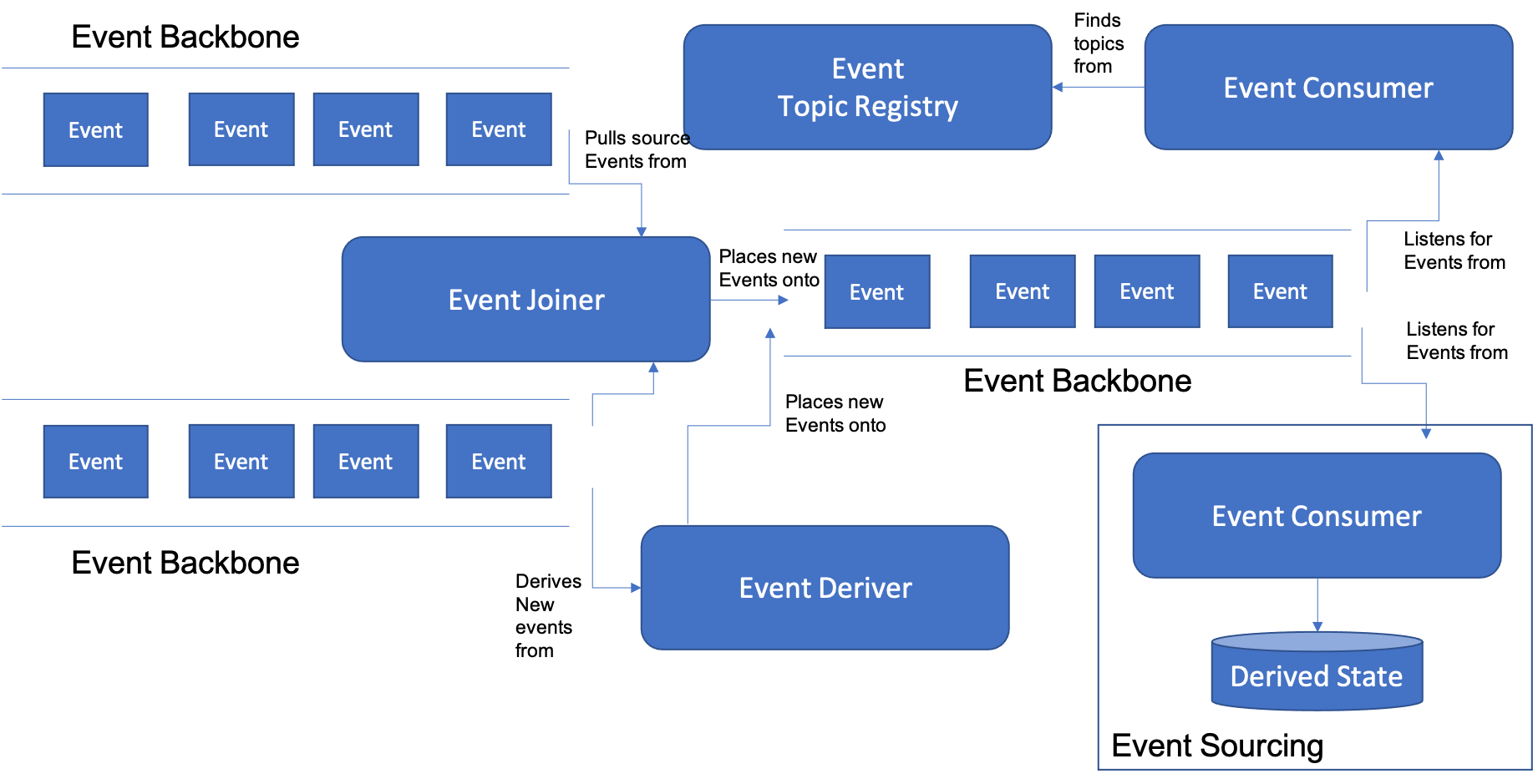 ---
Table of contents